CAD software is an indispensable helper for creating, modifying, and optimizing designs in various industries. While AutoCAD and Fusion 360 have gained great popularity and loyalty worldwide, many people have been puzzled by their similarities. AutoCAD or Fusion 360? It seems a difficult choice to make.
Actually, both of them are developed by Autodesk. Though they have much in common, there are differences between them. Now, why not check out this AutoCAD vs Fusion 360 guide and learn the unique features, disadvantages, pricing, and comparison? Then, you definitely will be able to make the right choice.
What Is AutoCAD?
AutoCAD is a popular CAD (computer-aided design) program developed by Autodesk. It was first released in 1982 and has since become one of the most widely used CAD software around the world. Over the years, AutoCAD has evolved to offer advanced features like parametric modeling, 3D visualization, rendering, and collaboration tools. And it's usually used for creating 2D floor plans, technical drawings, product prototypes, interior design, etc.
Though AutoCAD is hard to learn, it has made itself a staple software for professionals to create accurate, high-quality designs and enhance productivity in their respective fields. It is a powerful tool that enables you to create precise 2D drawings and 3D models as required. Providing a wide range of tools and functionalities, it assists in the creation of complex geometries, dimensions, annotations, and more. You can utilize layers, blocks, and libraries to efficiently organize and reuse design elements, making the design process faster and more efficient.
Related Article: 8 Best 2D & 3D CAD Software for Beginners in 2023
What Is Fusion 360?
Fusion 360 is a 3D CAD/CAM (Computer-Aided Design/Computer-Aided Manufacturing) software which also developed by Autodesk. Compared to AutoCAD, it's a relatively new product released in 2013 and became popular in a decade. It combines design, engineering, and manufacturing capabilities and enables you to take your ideas from concept to production efficiently and collaboratively.
It is not easy to learn either. Most advanced tools require prior knowledge of expertise. In contrast with AutoCAD, Fusion 360 is a more preferred choice because of its easy accessibility and intuitive user interface. It provides a wide range of features and functionalities that allow you to create 3D models and generate toolpaths for manufacturing. With its cloud-based nature, it enables multiple users to work on the same design simultaneously remotely or across different locations. Moreover, it also incorporates simulation tools that make it easy to perform stress analysis, thermal analysis, and fluid flow simulation to validate and optimize designs.
AutoCAD vs Fusion 360: Main Features
AutoCAD Features
Fusion 360 Features

Smart Blocks
Floating Windows
AutoCAD Anytime, Anywhere
Push to Autodesk Docs
Activity Insights
My Insights
Markup Import and Markup Assist
Drawing History
Share

3D Designs and Modeling
Manufacturing
Electronics
Data Management
Collaboration
Additive Manufacturing
Generative Design
Simulation
 Documentation
Extensions
In fact, AutoCAD and Fusion 360 share many similarities, but distinct differences become apparent when we delve into their specific functionalities. Regarding 2D & 3D modeling, design, and rendering, AutoCAD excels in pipe and tube design, while Fusion 360 shines with its direct modeling, freeform modeling, component generators, and calculators.
Furthermore, Fusion 360 offers robust simulation and visualization tools, along with manufacturing and expansion capabilities. While AutoCAD provides comprehensive toolsets for Architecture, Map 3D, MEP, and Plant 3D. It also boasts additional features in terms of documentation functionality.
Both software options offer cloud-based features that allow you to access familiar drafting tools in a simplified online interface and access DWG files from anywhere. However, AutoCAD goes a step further by enabling annotation of DWG files in airplane mode. Moreover, AutoCAD offers a dedicated app for iPhones running iOS 14 or later, as well as phones and tablets running Android 7.0 or later.
AutoCAD vs Fusion 360: Disadvantages
Disadvantages of AutoCAD
Disadvantages of Fusion 360

High Cost
Complexity
High System Requirements
Limited File Formats
 Limited Compatibility with Other CAD Software
Limited 3D Modeling Capabilities
No Volumetric and Parametric Tools

Frequent Crashes
Keyboard Incompatibility
High System Requirements
Frequent Updates
 Sluggish Performance with Complex Models
 Frequent Functionality Changes in a Project
As good as AutoCAD and Fusion 360 are, you may want to learn the shortcomings of both software here. AutoCAD has a better performance than Fusion 360, which is reported to cause crashes or slow processing from time to time. AutoCAD has been fully fledged over the years, but Fusion 360 still needs frequent updates for improvements and optimization. However, AutoCAD is thereby much more expensive than Fusion 360. Let's check out the pricing below.
AutoCAD vs Fusion 360: Free Version and Pricing
| | | |
| --- | --- | --- |
| Subscription | Price of AutoCAD | Price of Fusion 360 |
| Monthly | $245 | $70 |
| Annually | $1,975 | $545 |
| 3 Year | $5,925 | $1,635 |
As you can tell from the table, AutoCAD is much more costly than Fusion 360. That's why AutoCAD's high cost is a hindrance for individuals and small businesses. Indeed, Fusion 360 is a more popular pick due to its affordable price. Luckily, both AutoCAD and Fusion 360 offer a 30-day free trial for you to get started. You may want to download and install one of them for a practical trial. If you use 2D drawing more frequently but find that AutoCAD is beyond your budget, you can also consider trying some free 2D CAD software.
AutoCAD vs. Fusion 360 Side-by-Side Comparison
| | | |
| --- | --- | --- |
| | AutoCAD | Fusion 360 |
| Purpose | 2D drafting and 3D modeling | 3D modeling and CAD/CAM |
| Industries | Architecture, engineering, construction, and mechanical design | Product design, mechanical engineering, building design, prototyping, and manufacturing |
| Features | A robust set of drafting and design tools | Advanced 3D and CAD/CAM tools with extensions |
| Collaboration | Cloud-based web service and mobile apps | Cloud-based web service |
| User Interface | Customize menu, ribbon interfaces, sets, and blocks | Customize menu and ribbon interfaces |
| CAM Functionality | No | Yes |
| Compatibility | DWG, DXF, and DWF | DWG, DXF, and STEP |
| Supported OS | Windows 10, macOS Big Sur or above, iOS 14 or above, Android 7.0 | Windows 10, macOS Big Sur or above |
| System Requirements | 64-bit only, 30 GB disk space, 8-32 GB RAM, 2.5-3+ GHz Processor | 64-bit only, 30 GB disk space, 8-32 GB RAM, 2.5-3+ GHz Processor |
| Video Graphics Card | DirectX 11 capable, Shader Model 5, min. 4 GB of video memory | DirectX 11 capable, Shader Model 5, min. 4 GB of video memory |
| Price | From $245 to $5,925 | From $70 to $1,635 |
| Good for | Professionals, organizations, and enterprises | Individuals and small businesses |
Conclusion and Suggestion on AutoCAD vs Fusion 360
To wrap up, AutoCAD is better for drawing detailed sketches of buildings and objects while Fusion 360 is better for creating prototypes and 3D models. If you're considering AutoCAD vs Fusion 360 for 3D printing, then pick Fusion 360 because of its better 3D modeling toolsets and capability. As for those who want to create refined designs in 2D drawings and 3D modeling, AutoCAD is worth considering.
Is There an AutoCAD Alternative?
Due to the high price of AutoCAD, you may be wondering if there are alternatives to AutoCAD. In this case, there is the best alternative worth considering – ZWCAD.
ZWCAD is the best AutoCAD alternative that enables you to create precise 2D drawings and 3D models with a wide range of tools and functionalities. Unlike AutoCAD with complex bells and whistles, it offers an intuitive interface for anyone to create accurate, high-quality designs and enhance productivity in all industries.
This compact software supports computers running Windows 7/8.1/10/11/Server 2008/2012/2016/2019 and Linux. It only requires the minimum system requirements of 1GB RAM, 128 MB graphic card, and 2 GB free space. It simply works on most Windows PCs of all brands.
With its exclusive self-developed kernel, it ensures stable and smooth performance during your design process and offers advanced features like Smart Plot, Smart Mouse, Smart Select, Smart Voice, Flexiblock, File Compare, and great compatibility with files in WG, DXF, DWT, SAT, STL, PDF, IFC, JPG, PNG, etc
Better yet, this best AutoCAD alternative is really a saving pick. It has various options for one-time purchases at prices from $899 to $1199 with forever update support. Whether you're an engineer, architect, designer, or educator, ZWCAD is an optimum choice for individuals, small businesses, organizations, and enterprises.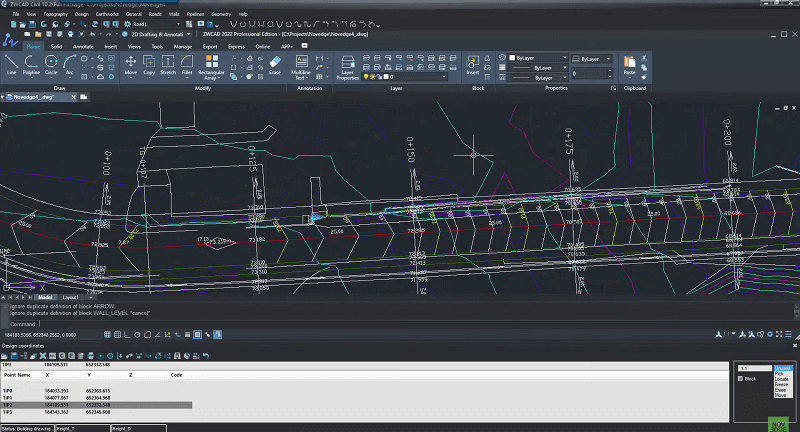 FAQs About Fusion 360 vs AutoCAD
Do Engineers Use AutoCAD or Fusion 360 for Their Work?
Engineers can use both AutoCAD and Fusion 360 for their work, but the choice depends on several factors such as the specific engineering discipline, project requirements, personal preference, and the company's workflow.
Is AutoCAD and Fusion the Same Thing?
Is Fusion 360 the same as AutoCAD? The answer is definitely NO. Although both are developed by the same company, Autodesk, they serve different purposes. The difference between AutoCAD and Fusion 360 has been introduced in detail above. In short, AutoCAD is best suited for 2D drafting and 3D modeling with flexible support for various operating systems. Fusion 360 is best suited for 3D modeling for manufacturing with extension capabilities.
Is Fusion 360 Better Than AutoCAD?
Fusion 360 and AutoCAD are developed for different needs and you can pick a preferred choice according to your specific requirements of the project. AutoCAD has a long history and is widely regarded as powerful software for 2D drafting and 3D modeling while Fusion 360 is an integrated CAD/CAM software that focuses more on 3D modeling.
How to Switch Fusion 360 Function to AutoCAD?
Although Fusion 360 and AutoCAD are products of Autodesk, they are used for different design and modeling tasks. Therefore, when switching to AutoCAD, you may need to familiarize yourself with the AutoCAD interface and workflow. You may consider looking up user manuals for more detailed guidance. Also, export files from Fusion 360 to AutoCAD if necessary.
How to Import or Open Fusion 360 Files in AutoCAD?
You can follow the instructions here to export files from Fusion 360 and import them into AutoCAD. Please note that AutoCAD only supports file types in DWG, DXF, IGES, or STEP.
STEP 1. Open Fusion 360 and select "File" > "Export".
STEP 2. Choose the "Type" and change the "Name".
STEP 3. Select a folder to save the files and click "Export".
STEP 4. Launch AutoCAD and import the files.