Whether you're wondering differences between TurboCAD and AutoCAD or looking for an optimal CAD solution, this guide will help you learn the inside out of these two CAD software. We'll walk through what is TurboCAD and AutoCAD first, then dive deep into their main divergences. After checking out their pricing and plans, there will be a comparison for an overall idea. TurboCAD vs. AutoCAD, guess who is the winner in the end? Let's find it out.
Contents
What Is TurboCAD?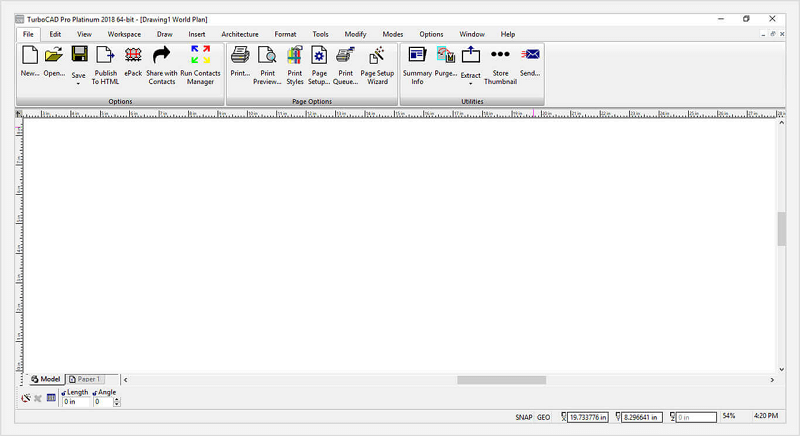 TurboCAD is CAD software developed by IMSI/Design LLC. It was first released in 1986 and has been maintained until now. Being one of the longest-standing CAD programs in the market, TurboCAD has evolved and gained popularity over the years for its robust features as follows.
User-Friendly Interface – Customize the workspace, tool palettes, and commands to improve efficiency and streamline your design process.
2D & 3D Design – Provide comprehensive tools to create precise 2D drawings, complex shapes and well-rendered 3D models.
Rendering and Visualization – Offer rendering options to create realistic and compelling visualizations of designs.
File Compatibility – Support over 60 file formats for both importing and exporting designs, including DWG, DWF, DXF, 3DM, 3DS, 3DV, 3MF, ASAT, ASM, BMP, CGM, DAE, DGN, etc.
Training and Support – Provide training materials, tutorials, and a user community where you can seek help and share your experiences.
System Compatibility – Available for Windows and Mac. Moreover, it has different TurboApps for both iOS and Android.
What Is AutoCAD?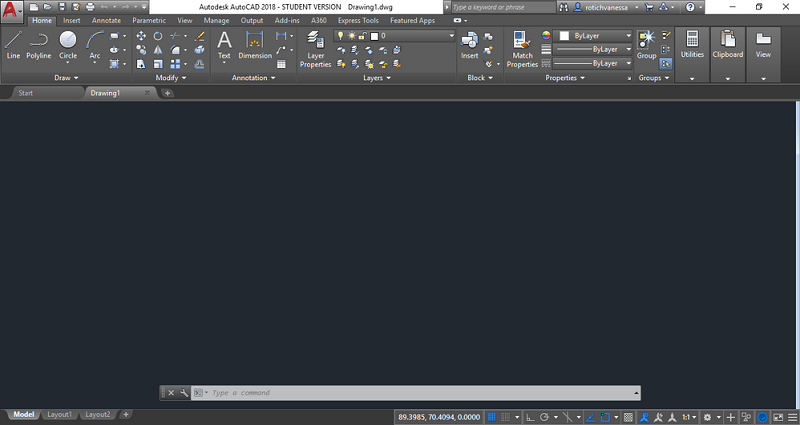 AutoCAD is a CAD software developed and marketed by Autodesk Inc. It was first released in 1982 and has since become one of the most widely used structural engineering CAD software. AutoCAD has undergone significant advancements throughout its history. Here are some key features and highlights of AutoCAD.
Customizable Interface – Have toolbar menus and ribbon menus that are intuitive to navigate through the design. Meanwhile, it can be customized and tailored to your needs.
2D & 3D Design – Offer a robust set of tools to create 2D drawings and complex 3D objects.
Collaboration – Support collaboration that enables multiple users to work on the same design file simultaneously.
Industry-Specific Toolsets – Provide specialized toolsets for various industries, such as architecture, mechanical engineering, electrical design, and more.
File Compatibility – Support 19 types of file formats for importing and exporting designs like DWG, DGN, DXB, PDF, 3DS, 3DM, etc. That facilitates seamless data exchange within project teams.
Extensive Resources and Support – Offer extensive learning resources, tutorials, forums, and a vibrant user community to support AutoCAD users.
What Are the Main Differences Between TurboCAD and AutoCAD?
Now, let's focus on the differences between the two CAD software. While comparing TurboCAD vs AutoCAD, it's broken down into 5 aspects as follows.
Interface and Ease of Use
TurboCAD provides a user-friendly interface that emphasizes ease of use and accessibility, making it suitable for beginners or users looking for a simpler CAD experience. Its tools and commands are often easier to find and use so as to reduce the learning curve.
AutoCAD has a relatively complex user interface that may require some initial learning, especially for beginners. Advanced users can make use of the extensive customization options to tailor the workspace to their preferences. Also, it offers more advanced tools and features but requires more time to master.
Drawing and Design
TurboCAD offers 2D drafting and 3D modeling tools, though the features and capabilities may differ from AutoCAD. Nevertheless, TurboCAD excels in 2D drawing and 3D rendering, particularly for drafting and floor plans. It is powerful enough for general design tasks.
AutoCAD is renowned for its comprehensive 2D drafting and precise 3D modeling capabilities, making it a popular choice for architecture, mechanical, electrical engineering, and geographic information systems (GIS).
Workflow and Flexibility
TurboCAD offers a range of editions and versions with varying levels of features. It is highly flexible for small projects and individual designs that adapt to different workflows. It is also relatively lightweight and potentially provides faster performance.
AutoCAD provides industry-specific workflow and toolsets for large and complex projects. It caters to different disciplines and streamlines the design process for professionals in architecture, mechanical engineering, electrical design, etc.
Modifications
TurboCAD is relatively straightforward in modifications and editing, allowing users to easily make changes and adjustments. It provides some parametric modeling features, but they may not be as extensive or advanced as those found in AutoCAD.
AutoCAD offers more advanced editing and modification features that enable users to perform complex design and revision operations. It offers robust parametric design capabilities, allowing users to create and maintain relationships between objects for easy modifications and updates.
Compatibility
TurboCAD has relatively good compatibility between different file formats of 60+ that allow users to import and export various file types. It also supports DWG and DXF which ensures compatibility with AutoCAD files.
AutoCAD supports a wide range of industry-standard file formats of 19 types, enabling seamless collaboration and interoperability with other CAD software.
TurboCAD vs. AutoCAD, How Much Do They Cost?
Subscriptions
TurboCAD
AutoCAD
Deluxe LTE
$99.99/ year
AutoCAD
$1,975/year

$5,925/3 years

$245/month

Delux
$199.99/year
AutoCAD LT
$490/year

$1,470/3 years

$60/month

Professional
$999.99/year
Platinum
$1499.99/year
TurboCAD has quite a lot of plans for its different editions like TurboCAD Delux, TurboCAD Delux LTE, TurboCAD Professional, and TurboCAD Platinum. Meanwhile, AutoCAD offers only two versions, AutoCAD in 2D/3D and AutoCAD LT in 2D only. Comparing AutoCAD LT vs TurboCAD Delux LTE, the latter also offers 3D modeling capabilities.
However, both of them are only available for subscription. That means it would be a great fortune beyond long-term use. If you're looking for free 2D CAD software or cheap CAD software, there are still many options to consider in the market.
TurboCAD vs. AutoCAD: Comparison in a Table
| | | |
| --- | --- | --- |
| | AutoCAD | TurboCAD |
| Developer | Autodesk | IMSI/Design |
| 2D Drawing | Powerful | Powerful |
| 3D Modeling | Supported | Supported with better 3D rendering |
| Application | Architecture and civil engineering, mechanical design, electrical engineering, product design, industrial design, etc. | Mechanical design, architectural design, etc. |
| Interface and Ease of Use | More complicated | User-friendly |
| Workflow and Flexibility | Very flexible when it comes to small projects and individual designs that can be adapted to different workflows | More suitable for large and complex projects with higher requirements |
| Modifications | Complicated and time-consuming | Easier |
| File Formats | DWG, DXF, DWF, DGN, SAT, STEP, etc. | DWG, DXF, DGN, STL, IGES, SAT, STEP, etc. |
| Plug-Ins | Rich ecosystem of plug-ins and apps | Support plug-ins but have a smaller ecosystem |
| GPS and GIS | Supported | More comprehensive |
| Learning Curve | Medium | Low |
| Supported OS | Windows, macOS, mobile | Windows, macOS, iOS |
| Price | Expensive | Relatively cheap |
TurboCAD and AutoCAD have their own strengths and are suitable for different users and projects. The choice depends on your needs and experience level. If you are a beginner, a designer of small projects, or have budget constraints, TurboCAD can be a good choice. If you are a professional designer/engineer or need to handle complex projects, AutoCAD may be more suitable for you.
Is There Any Alternative to AutoCAD and TurboCAD?
ZWCAD is the top of the best alternatives to AutoCAD and TurboCAD. It excels in 1.7x faster performance with lower hardware requirements of a computer having 2 GB RAM and 1GB graphics card. ZWCAD has more innovative features like Flexiblock, Point Cloud, File Compare, Area Table, Sheet Set Manager, Quick Calculator, Match Property, Lisp Debugger, Object Isolation, etc.
Meanwhile, this neat CAD software also boasts proud smart functionalities, including Smart Plot (Plot several drawings simultaneously without opening each one), Smart Mouse (Use mouse to trigger frequently-used commands), Smart Select (Filter out multiple objects in a drawing quickly), and Smart Voice (Annotate with your voice quickly without texting).
Better yet, ZWCAD offers a lifetime plan that lets you purchase the software for once and enjoy the excellent features for good. This could help save you a lot of money in the long term. With its customizable interface, you can choose from Classic or Ribbon, Dark or Light, making it easy for both beginners and professionals to get started. If you're looking for an affordable pick with great value, then don't miss ZWCAD.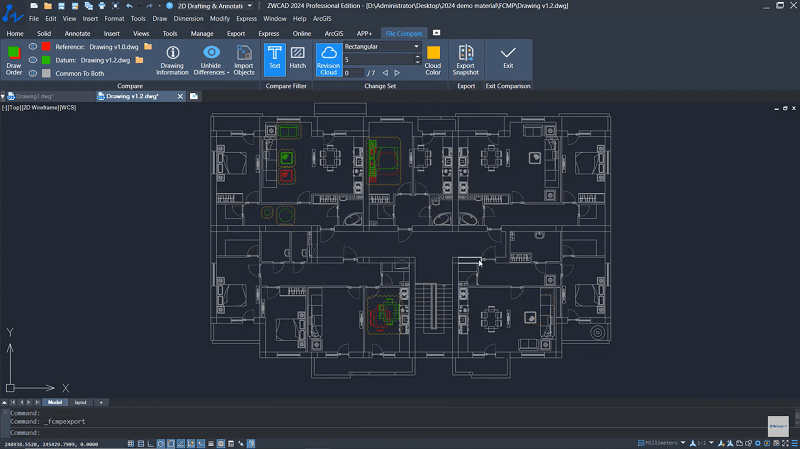 FAQs About TurboCAD vs. AutoCAD
Can I Use AutoCAD or TurboCAD for 3D Printing?
Yes, you can use AutoCAD and TurboCAD for 3D printing design and preparation work. Both of these CAD programs enable you to create complex three-dimensional models that can be used for 3D printing. Then, you can export these models in the STL (Stereolithography) format, which is a common file format for 3D printing.
Before 3D printing, you need to ensure that your design meets the requirements of 3D printing, such as the dimensions, geometric features, and structure of the model. Additionally, different models of 3D printers may require different settings and file formats, so it is advisable to consult the documentation of the 3D printer you are using to ensure a smooth printing process.
Can AutoCAD Open TurboCAD Files?
AutoCAD and TurboCAD are different software programs developed by different companies, and they may have their own proprietary file formats. However, both AutoCAD and TurboCAD support industry-standard file formats like DXF, DWG, DGN, SAT, STEP, etc. for 2D and 3D designs.
AutoCAD generally has better compatibility with different CAD file formats, including the ability to open DXF and DWG files created by TurboCAD. However, the compatibility between the two software programs may vary depending on the specific versions of AutoCAD and TurboCAD you are using.
Conclusion
After reading this TurboCAD vs. AutoCAD guide, you should be clear about their major differences. Both CAD programs offer great capability in 2D drawing and 3D modeling, but TurboCAD supports more powerful 3D rendering.
However, AutoCAD has a more versatile ecosystem for plug-ins and applications. If you're a beginner, TurboCAD will be a good starter. If you want to be a master in CAD, then opt for AutoCAD. If you want an affordable option with the same powerful 2D & 3D features, ZWCAD is a cost-saving pick available for a perpetual license.